Proud Partners
We work closely with some of the best companies available to enhance our implant practice as well as our educational programs. Learn more about each company below.

Protec Dental Laboratories offers a complete range of leading-edge dental laboratory products. Clients benefit from our customer service and quality control systems provided through our progressive lab management software. We employ a fleet of delivery couriers to service the Greater Vancouver and Victoria to Comox areas, and offer our out-of-town Canadian clients free-shipping via Purolator. Our R&D department is constantly upgrading and embracing new technology to offer the latest in CAD/CAM digital dentistry solutions. Protec is proud of its Canadain heritage, history and local ownership. Our products are all manufactured in Vancouver, Canada.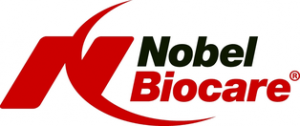 Nobel Biocare is a world leader in the field of innovative implant-based dental restorations – from single-tooth to fully edentulous indications.
Our goal is to empower dental professionals to give quality of life back to their patients. This philosophy is built on over 60 years of continuous innovation, all stemming from Per-Ingvar Brånemark's ground-breaking discovery of osseointegration in 1952. Since then, we've helped our customers treat millions of patients.
Whether your patients are missing a single tooth in the posterior, demand a highly esthetic anterior restoration, or need a full-arch restoration in order to speak and eat properly again, we have the products you need to treat them.

Straumann is a global leader in implant, restorative and regenerative dentistry. In collaboration with leading clinics, research institutes and universities, Straumann researches, develops and manufactures dental implants, instruments, pros­thetics and tissue regeneration products for use in tooth replacement and restoration solutions or to prevent tooth loss.
For more than half a century, Straumann has been driven by research and innovation. Having taken a pioneering role in implantology, the company today is a leading global contributor to R&D in its fields. Straumann is also renowned for its outstanding role in education and provides state-of-the-art training for dental professionals in more than 70 countries.

Surgically Clean Air is quickly becoming a market leader in the high end premium indoor air purification industry. Our World Class medical grade indoor air purification systems are suited for use in many industries. Currently, Hospitals, Medical Labs, Surgery Centres, Nursing Homes, Dental Offices, Funeral Homes, Professional Sports Teams, Commercial Offices, Fitness Centres, Day Care Centres and High End Residences have made the Crystal Clear choice.
From their origins seven years ago to today, their high quality premium products are being sold into the United States, Canada and the Middle East….and they are poised to become a global leading brand in the rapidly expanding industry of "Healthy & Clean" Indoor Air.
Tatum Surgical was established to offer the unique comprehensive selection of dental implants and supporting instrumentation designed by world renowned implant and bone grafting pioneer, Dr. Hilt Tatum. Tatum Surgical also offers specialty dental products to support contemporary dental practice.
At Tatum Surgical, we believe our success is based on honest, reliable, supportive relationships with customers. We carefully select our manufacturing partners, always striving to provide superior quality products at the most reasonable costs for your patient's care.
Dr. Tatum has over 50 years of implant surgery experience, and completely understands the requirements clinicians have in providing implant patient care. This extraordinary clinical experience positions Tatum Surgical as a valuable information and product resource.
Tatum Surgical is committed to the promotion of evidence-based best practice in the field of implant dentistry by providing innovative products, education and support services to clinical dentists, and their staff members as they improve the quality of life of their patients through dentistry.
Dr. Hilt Tatum and CDITC Director Dr. William Liang have a long-standing friendship, and Dr. Liang knows the value of Tatum instruments firsthand.